Blue Seed Fan Fiction
My Blue Seed fanfic page! It may be small, but I'm hoping it'll get bigger eventually. :o) And of course, romantic that I am, my couple of choice is Momiji Fujimiya and Mamoru Kusanagi!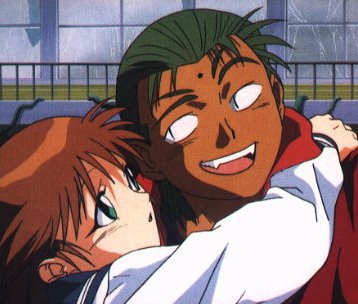 Left in the Dark:(G) When nighttime reveries prove too much for Momiji's heart to bear, a silent memory- and an even quieter visitor- helps soothe her misgivings about Kusanagi's love.
Back to Main Page