Phantom Quest Corporation Review
Rating: ****
Favorite Character(s): Kozo Karino (seiyuu: Koichi Yamadera) & Ayaka Kisaragi(seiyuu: Rica Matsumoto)
Favorite Moments:

When the vampire goes on about how he's gotten immune to things that normally hurt vampires
Ayaka singing in the cab while drunk.
After Karino catches Ayaka, they draw him more handsomely, which was funny, hee hee :o)
Fluffy but highly entertaining. I love how they gave Ayaka such a vibrant personality and how unflappable and laid-back Karino is. I found the episodes to be amusing, especially the first one with the vampire running the tea shop. That guy is great, hee hee. The idea of a business investigating supernatural events really appealed to me, too. I'm a big fan of stuff like that (yes, I'm an X-Files watcher). I only wish it had been longer than 4 eps. I would have liked to see more of the Ayaka and Karino interaction as well as a story arc that could tie the eps together and give the story more depth.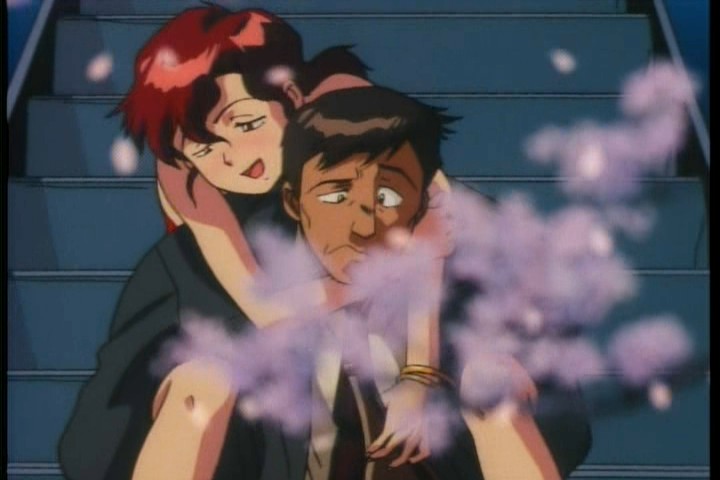 ---
Back to the Anime I've Finished Page